"We Help You See It & Achieve It"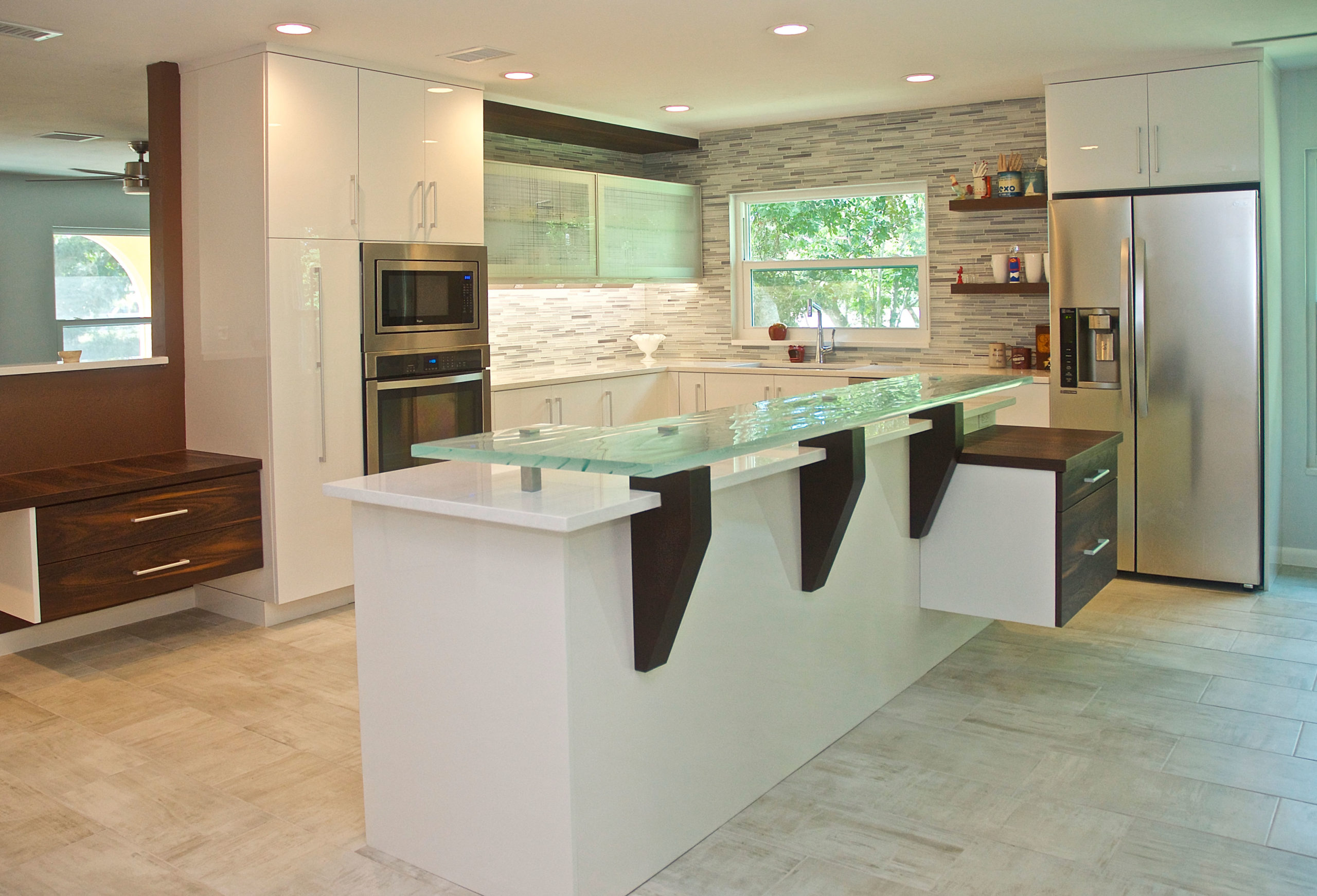 KITCHEN Remodels
Not every Kitchen Designer is a Kitchen Remodeler. Only a good Kitchen Designer has the skill to construct their design creation. These are two different skills. At Da Vinci Cabinetry, we believe it is good to work with someone who has the skill and eye for design and also has the ability to build. We help you with every step of the remodel process including selecting the backsplash, routing your electrical and plumbing, ordering flooring, and installing your cabinets
BATHROOM Remodels
Next to the kitchen, the bathroom is the most desired room to update. But with so many choices for backsplashes, countertops, hardware, flooring, etc. it can be a difficult and stressful process. The team here at DaVinci cabinetry has done everything in our power to make this process easier. Our showrooms in Bonita Springs have physical samples of thousands of material choices for your space and expert designers on staff to help you decide what style and look best suits you!
Outdoor Kitchens
Outdoor kitchens create the prefect space where family and friends can enjoy each other's company and create memories! Outdoor kitchens are perfect for enjoying the gorgeous Florida weather. However, with the extreme weather conditions, your cabinetry goes through a lot of wear and tear. Our goal at DaVinci cabinetry is to build high quality, affordable, long lasting cabinetry to withstand the Floridian climate!
Garage Cabinets
Let the team of expert designers at DaVinci Cabinetry help you simplify your life and add value and beauty to your home by having an organization system installed in your garage space! Most people leave their garage a mess, while the rest of the house in in perfect order. If that's you… there is hope! Imagine what your garage spaces could be like with a new makeover.
CUSTOM CLOSETS
Custom Closets for your one-of-a-kind vision to create closet of your dreams! You will never again need to deal with wrinkled clothing or search for that favorite accessory in your unorganized closet.
Cabinet Refacing
Kitchen cabinet refacing can help you transform your drab kitchen cabinets into not only beautiful but also much more functional! It pays to reface your cabinets if:
You have a limited kitchen renovation time and budget.
You are not satisfied with your existing kitchen cabinet layout.
Your kitchen simply needs a "facelift" as opposed to a full remodel.
Custom built entertainment centers
Custom built office spaces
And more… stop by our showrooms to check out our wide array of other distributors!